Family Law Attorneys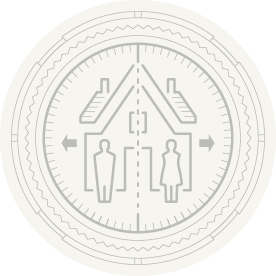 Real People. Real Stories. Real Solutions.
We at SchindelSegal, PLLC strongly believe that the job of a family law attorney is not only to provide clients with expert legal advice, but also to provide them with the tools necessary in order to move onto the next stage of their life.
Divorce impacts every aspect of one's life. While a divorce can be very intimidating and frustrating, the approach which the attorney takes can make a significant difference in the outcome. Given the high-stakes involved it can become a very toxic environment for everyone. We have the legal expertise to help, whether it is through traditional litigation, or helping to resolve the case through mediation.
Nothing could be more heart-achingly critical than the determination of child custody. It is important to understand that you are still both parents to your children. At SchindelSegal, we strive for creative custody solutions to provide options that create an environment where parents and children can be successful.  
Parenting Time ("Visitation")
In Minnesota, "parenting time" is the legal term used when defining how much time each parent will have with their children. The parties can agree, or the Court will make such a determination. Because every child has different needs, both emotionally and physically, at SchindelSegal we will help determine the best schedule for your children.
In a divorce, the Court must make a just and equitable division of all your marital assets and debts. The attorneys at SchindelSegal have the expertise to help identify all marital property and any non-marital claims you may have so that your assets are divided fairly.  
Spousal Maintenance ("Alimony")
Spousal maintenance is one of the most highly disputed and complicated financial aspects of a divorce. At SchindelSegal, PLLC, we will work diligently to help you negotiate various spousal maintenance options and tax deductions in order to obtain maximum value for dollars paid or received on a monthly basis.  
The Minnesota Statutory Guidelines table provides a rebuttable presumption for the amount of child support and must be used in any proceeding to establish or modify basic support. However, the Court has the discretion to deviate from the guidelines if there are extenuating circumstances. At SchindelSegal, we will work to make sure that the amount of child support is appropriate in your situation.  
Paternity refers to cases where a child is born outside of the marriage. The purpose of a paternity proceeding is to judicially determine parentage and thereby set each parties' parental rights and obligations.
If domestic abuse occurs, the victim is entitled to seek relief under the Minnesota Domestic Abuse Act and obtain an "Order for Protection." The attorneys at SchindelSegal, PLLC have extensive experience handling Orders for Protection, as well as Harassment Restraining Orders.
We believe that mediation is an excellent alternative to the traditional approach to divorce. As mediators, we are able to utilize our extensive experience and knowledge of family law in order to help parties reach an agreement. The most important part of mediation is that it allows the parties to maintain "control" over their own lives, and the lives of their children.
Prenuptial Agreements (Prenups)
In Minnesota, a prenuptial, prenup, antenuptial or pre-marital agreement is a legal document that spells out how to divide property and assets should a couple divorce. While a well-written prenup will usually hold up in court, there are different conditions that must be met depending on where you live.  
Post Decree Modifications
If the future is anything, it's unpredictable. In the years following the finalization of a divorce, both parties are likely to go through a series of major life events. These events can have a huge impact on the effectiveness and relevance of their original court order. That is why there is an option for post decree modifications.  
A divorce decree modification is a change to the agreed upon divorce decree as issued by the court. Such divorce modifications can change alimony, child custody, visitation rules, child support amounts and other aspects of a child's living environment –internet usage, what persons can stay over when the child is present, and other items such as that.