Estate Planning: Wills and Trusts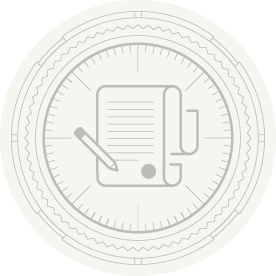 Move it from "To-Do" to "All-Done"
It's not hard. It's not painful. And it's not something you should keep putting off. Take control of your estate, or the state will take control of it for you…and that can't be good. Avoid the government intrusion, the extended court process and the forever-in-doubt results by simply getting it done.
The attorneys at SchindelSegal are adept at helping you navigate any and all estate decisions. Whether it's a simple will, a revocable trust, life insurance trust or another type of estate planning, we can help you make it All-Done.
There are a couple different options for a basic estate plan; a simple will and a revocable/living trust. Both allow you to designate beneficiaries for your assets and name people to take over financial responsibility for your estate. From there, these two types of estate plans vary both in function and cost. The attorneys at SchindelSegal walk through the pros and cons of both approaches with so our client can make an informed decision on which direction to go.
Whether you have children that are 5 years old, 25 years old or grandchildren of any age you can tailor you estate plan to protect these younger beneficiaries from themselves. Talking about how to manage these assets on behalf of young beneficiaries is a major issue that our attorneys cover at the initial consultation with our clients along with who will be appointed to supervise the assets. You have worked hard to build your savings during your lifetime; let us help you ensure those savings are used responsibly.
Healthcare Directive and Powers of Attorney
An estate plan is incomplete if you do not designate someone to manage your legal and healthcare decisions if you are unable to make those decisions for yourself. Failing to make these designations can lead to confusion, conflict and likely court intervention in the case of your incapacity. Let us help you get these decisions made and documented.
Residents of Minneapolis and surrounding environs need a will, regardless of their estate size or current financial situation. Without a legal will on record, the State of Minnesota controls the disposition of your assets, right down to the collectibles you've hoarded and the clothing in your closet. SchindelSegal PLLC offers the following reasons you need a will.
What is the Difference Between a Will and a Trust?
Wills and trusts are both vital aspects of your overall Minnesota estate planning. Everyone should have a legal will in place to provide specific instruction for the settling of their affairs after death, but not everyone will need a trust. SchindelSegal PLLC offers this simple explanation of the difference between a will and a trust.
How Does a Health Care Directive/Living Will Work? 
Do I Need a Power of Attorney?
Should My Family Have a Cabin Trust?
Many Minnesota families have great memories of summers and weekends at the family cabin. But how do you preserve the family cabin or vacation home for succeeding generations to enjoy? One popular method is by means of a cabin trust, which a Minnesota estate planning attorney from SchindelSegal PLLC can help you set up.