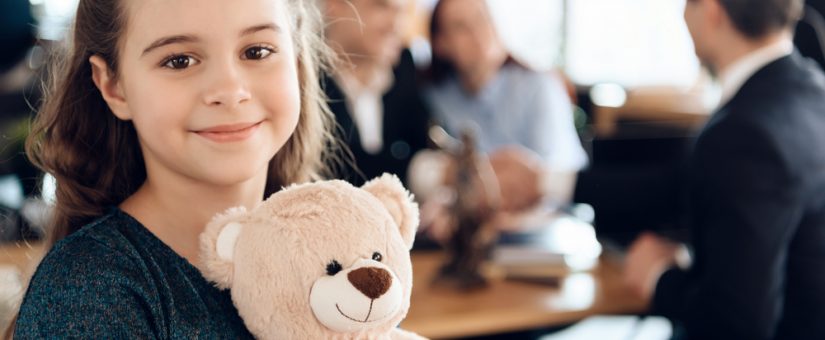 Whether you are currently involved in a divorce from your children's other parent, or you have a child with a person who is not currently your partner, you'll need to seek legal advice about child custody. Here's what you need to know about your rights and responsibilities under state law.
Types of Child Custody in Minnesota
Minnesota courts award both legal and physical custody of minor children. Legal custody refers to the right to make big-picture decisions about the child's health care, religious training, education, and other significant issues. Physical custody refers to the child's regular home and the daily activities that take place there.
Both types of custody can be granted to one or both parties (sole or joint custody). That time that a noncustodial parent spends with the children is called visitation. Visitation can be supervised or limited if the court determines it is in the best interest of the child to do so.
Factors Involved in Custody Decisions
Joint physical custody is awarded when both parents demonstrate an ability to meet the child's needs, cooperate with one another and amicably resolve disagreements about the child's upbringing. It is not typically awarded in cases involving domestic abuse.
The court will consider the wishes of children who are mature enough to express a preference about custody and parenting time. No set age limit for this decision has been established, however.
The Role of Child Support
Child support is determined separately from child custody and visitation. Factors in the calculation include the total gross income of both parents, the amount of parenting time each will have and costs such as medical care and daycare. A parent cannot withhold visitation from the other parent because support has not been paid.
Minnesota Child Custody Process
In a child custody case, the parents must submit a parenting plan that outlines the days and times the children will spend with each, including holidays and school vacations. Your child custody attorney can work with the other parent's attorney to help mediate a fair agreement.
If you and your child's other parent are unable to agree on a plan, the court will establish a plan that must be followed. The plan may involve the analysis of an independent child custody evaluator appointed by the court, a process that can take three to six months. For this reason, it's best to agree on a plan with your co-parent if at all possible.
The child custody lawyers at the Law Offices of SchindelSegal, PLLC can advocate for your legal rights as a parent.
Image: Freeograph/Shutterstock